Hydrogen mobility development: 1,600 hydrogen storage systems deployed for manufacturer Hyundai trucks
Faurecia is deploying 1,600 hydrogen storage systems for heavy weight duty to accelerate the development of the zero-emission freight transport sector. This project is part of a collaboration with the car manufacturer Hyundai.
Through this project, Faurecia aims to provide efficient hydrogen storage systems (known as "type IV", in composite) allowing the fuel to be stored in gas form at a pressure of 350 bars.
Detailed project description
This is the first scale-up of a fleet of zero-emission trucks, allowing the industrialization and use of hydrogen technology to be tested. Vehicles are leased by the Hyundai Hydrogen Mobility joint venture to H2 Mobility Switzerland players, bringing together the country's main fuel distributors (Avia, Migrol, Tamoil etc.), logistics companies, large distribution (Coop, Migros) and electricity manufacturers. 
Faurecia will supply the entire hydrogen storage system (including 10,000 hydrogen tanks) and it will be produced at its global center of expertise dedicated to this technology in Bavans, France. The first delivery is scheduled for 2021.
Over a period of four years, Faurecia will equip around 1,600 Hyundai heavy-duty vehicles, which will subsequently be delivered in Switzerland to Hyundai Hydrogen Mobility, a joint venture recently created by Hyundai and H2 Energy with the aim of becoming the spearhead of the hydrogen mobility in Europe.
Electric vehicles powered by fuel cells (hydrogen) are a complementary alternative to battery electric vehicles. The autonomy and refueling time of the trucks with fuel cells should be equivalent to diesel trucks, without any emission. By 2030, it is estimated that 2 million new vehicles including 350,000 commercial vehicles will be equipped with fuel cell technology.
Direct emissions generated by the company's activity.
Indirect emissions associated with the company's electricity and heat consumption.
Emissions induced (upstream or downstream) by the company's activities, products and/or services in its value chain.
Carbon sinks creation, (BECCS, CCU/S, …)
Emissions avoided by the activities, products and/or services in charge of the project, or by the financing of emission reduction projects.
Avoided Emissions - Replacement of the use of diesel by hydrogen for the powertrain of the trucks of Faurecia's partner 
Quantification :  - 0,8 MtCO2eq

 
The calculation was made with comparison with an equivalent diesel fleet
- diesel truck: 30L/100km at the rate of 2640g CO2/L of diesel = 79.2kg CO2/100km (estimated for the model in question by our design team with data provided by the manufacturer).
- 650.000 km lifespan (source Ademe1) => 0,5 kT of CO2 avoided by truck.
For 1,600 trucks this gives in order of magnitude 0.8 MtCO2 avoided for the project.
Fuel cell trucks being powered with green hydrogen in this project, the savings are 100% (in well to wheel).
This project also contributes to the following SDG:
SDG 7 Clean energy at a sustainable cost: no rejection of fine particles, noise reduction
SDG 13 Measures relating to the fight against climate change: reduction of greenhouse gas emissions
SDG 17 Partnership with the manufacturer and users.
Storage systems can be adapted for the needs of other truck manufacturers around the world.
Different partners working for the success of this project:
Faurecia: supplies hydrogen storage systems
HKMC: manufactures hydrogen trucks
The Hyundai Hydrogen Mobility (HHM) joint venture, bringing together H2 Energy and Hyundai: offers a turnkey mobility solution
H2 Mobility Switzerland: leases hydrogen trucks and operates them
Faurecia's other projects :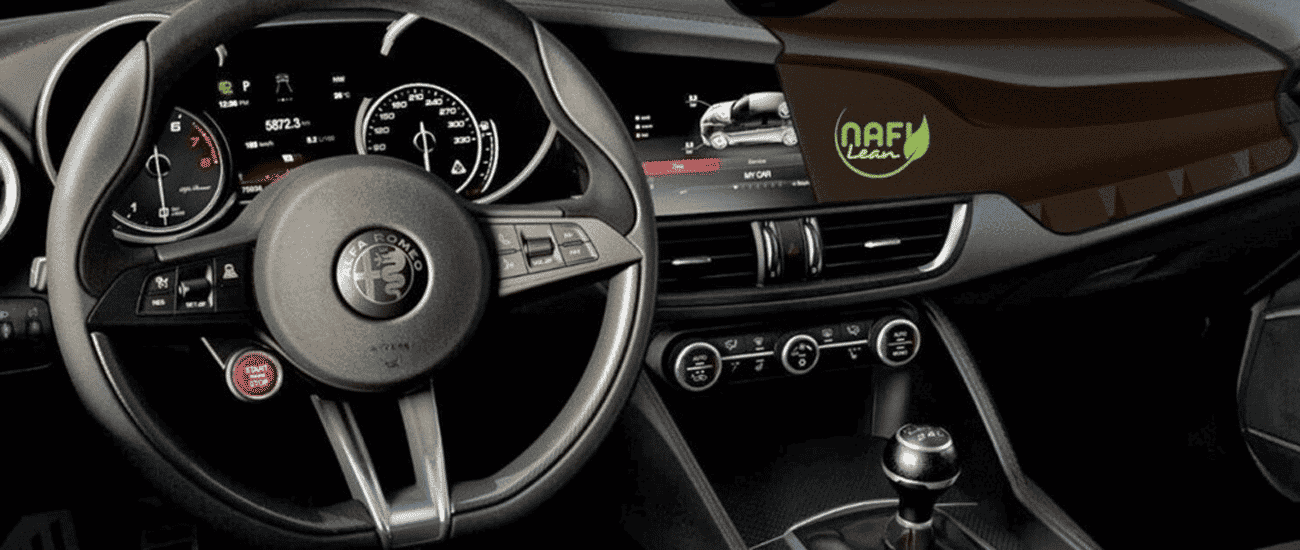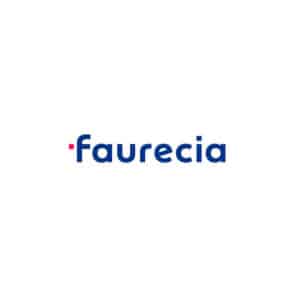 Faurecia has developed NAFILean-R, a light composite material, recycled and recyclable, its usage allows…
READ MORE >